Diego's Spirited Kitchen – Mexican Restaurant in Redmond, Oregon
Excellent Mexican Restaurant in Redmond
Diego's Spirited Kitchen in downtown Redmond is a casual, contemporary restaurant that's definitely worth a visit. It features a full bar and extensive menu of both Mexican and American food, with a few other international dishes as well.
This place was highly rated on Yelp, so we had to give it a try when my brother's family came to visit. It lived up to expectations. The servers were attentive and friendly, the atmosphere was nice, and the food was delicious.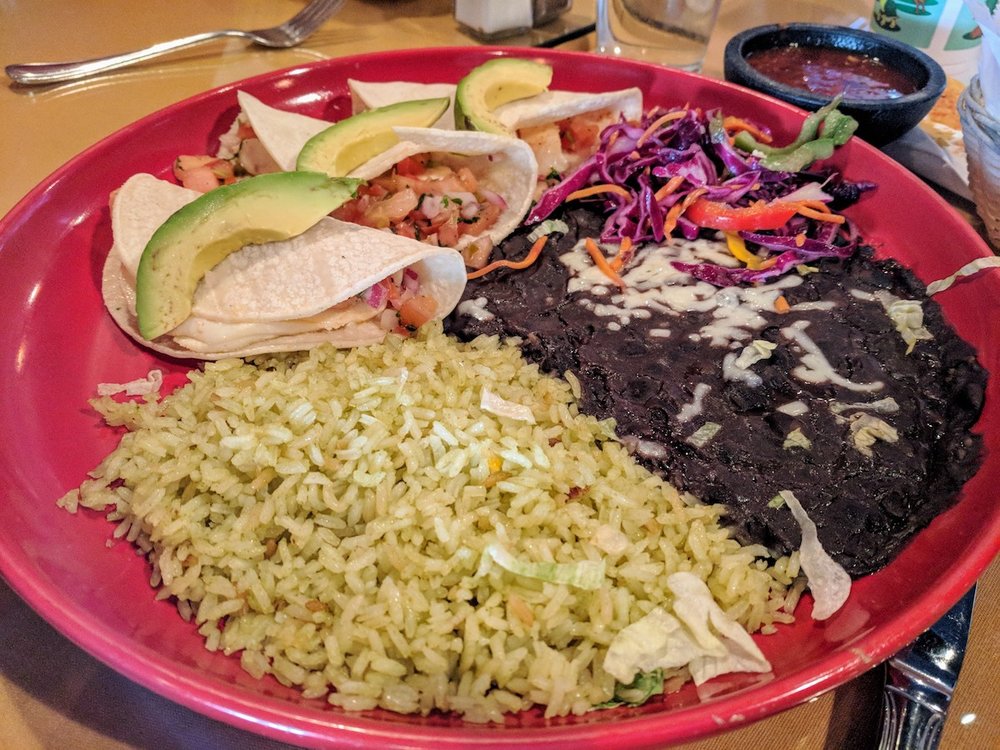 Fish tacos (above), Mole burrito (right)
Although the mole burrito may not look particularly appealing on the outside, it was deliciously savory-sweet. Just the way we like it! The fish tacos were also good, and can come as a full dinner or as an a la carte appetizer.
Diego's Spirited Kitchen Menu
Granted, prices are on the higher end, but Diego's delivers on quality. We will definitely go back!