Where to Eat: Best Restaurants in Redmond Oregon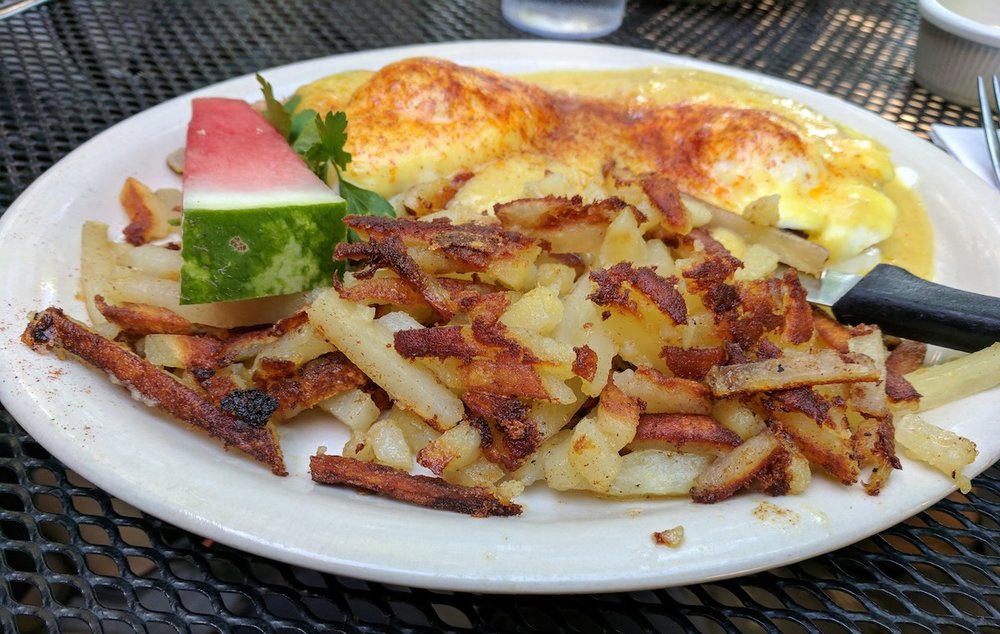 Get ready to dine! This post explores the best Redmond Oregon restaurants to try. Check back as we continue to add new favorites.
Last updated: September 2022. Originally published: November 2017.
Best Mexican Restaurants in Redmond
When it comes to eating out in Redmond, some of the highest rated eateries in the area are Mexican. Here are some of the top places:
La Frontera – $
Authentic Mexican fare ordered from the counter. Located on Highway 97, closed Mondays.
Try their: Goat stew, gorditas
2330 S Hwy 97, Redmond, OR
Diego's Spirited Kitchen – $$
Mexican/American/TexMex with a nice ambiance.
Try their: Osso bucco, seafood dishes
See our photos and review of Diego's here
447 SW 6th St, Redmond, OR
Mi Cielo Mexican Restaurant – $
No frills family restaurant serving breakfast, lunch, and dinner.
Try their: mole, fried cheesecake or churro dessertEdit
950 SW Veterans Way, Redmond, OR
Regios Cafe – $$
Mexican diner with breakfast specialties
Try their: Chicken fried steak, huevos rancheros
1154 NW 6th St, Redmond, OR
Lucy's Taco Shop – $
No frills, order from the counter shop specializing in tacos with a fresh salsa bar.
Try their: Homemade tortillas and chips, salsa bar
542 SW 6th St, Redmond, OR
Top Places for Brunch in Redmond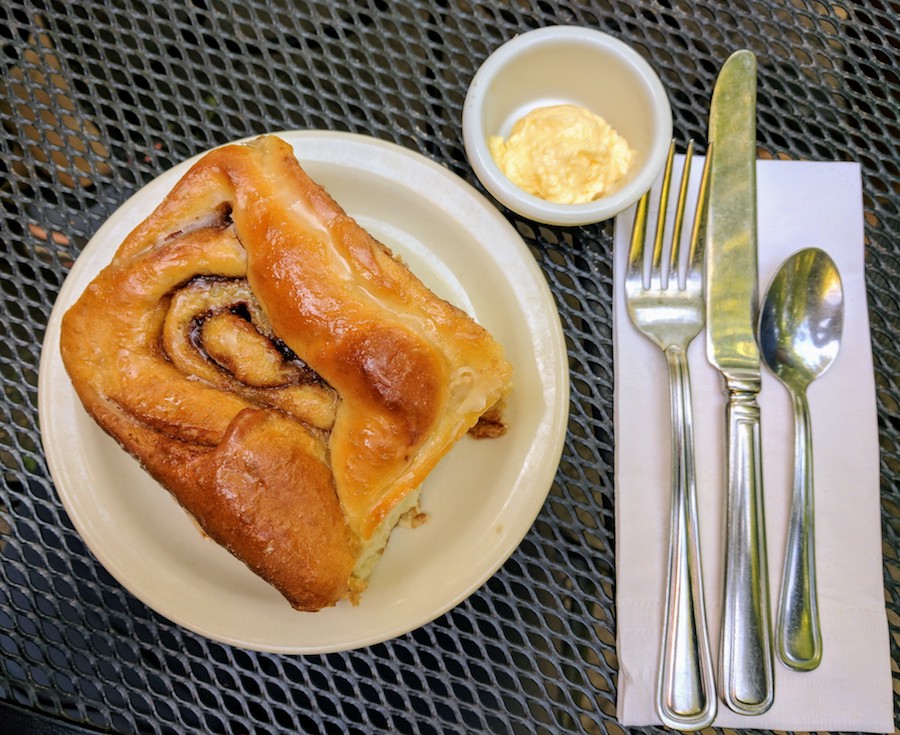 Two long-standing town favorites for brunch are both set in converted houses just a couple blocks from each other in the heart of Redmond. Both offer outdoor seating in the summer. Which one is better is personal preference, so better try them both!
A more recent addition has actually taken the place for our favorite breakfast spot in Redmond: Mo's Egg House.
Mo's Egg House – $/$$
Cozy country-style breakfasts with my new favorite eggs benedict and complimentary coffee cake!
Open daily 'til 2pm.
Try their: Crab cake eggs benedict, or anything really
See our photos and reviews of Mo's Eggs House here
950 SW Veterans Way, Ste 100
Christie's Kitchen – $$
Serving traditional breakfast and lunch with vegan and gluten-free options. Closed Mondays.
Try their: Eggs benedict, fresh fruit bowls
614 NW Cedar Ave, Redmond, OR
One Street Down Cafe – $$
Homemade breakfast and lunch with generous portions, gluten-free bread option.
Try their: Daily benedict, scrambles
124 SW 7th St, Redmond, OR
See our full review of the best breakfast in Redmond
Other Restaurant Favorites in Redmond
If brunch and Mexican food aren't at the top of your list, never fear! There are plenty of other places to eat in Redmond, from sushi to breweries. Here are a few more top rated places to eat:
Initiative Brewing – $$
Fun brewpub atmosphere with outdoor seating and fire pits in downtown Redmond, great food from burgers to Asian fusion, and good service
Try their: Korean fries, house IPAs
Otto's Landing Bar & Food Cart Pod – $$
Indoor and outdoor seating with full bar and a variety of food trucks to choose from: Latin, Hawaiian, Mexican, pizza, etc. Play area and arcade great for families with kids.
Open 11am – 9am Mon-Sat, breakfast Sundays
Oishi Japanese Sushi Restaurant – $$
A pleasant surprise for Central Oregon- delicious sushi, tempura, and other Japanese menu items in a nice atmosphere.
Try their: Sushi rolls, ginger tea
511 SW 6th St, Redmond, OR
Red Martini Wine Bar & Grill – $$
Find dining American/French small plates and bar. Reasonable prices in an upscale atmosphere.
See our photos and review of Red Martini Restaurant here.
Try their: Happy hour pot roast, elk
509 SW 6th St, Redmond, OR
Kobold Brewing Tasting Room – $/$$
New beer, wine and cider with trendy outdoor hang out spot and on-site taco truck.
Try their: Willy Mays Haze IPA or Kobold IPA, tacos
245 SW 6th St, Redmond, OR
New York City Sub Shop – $
Classic, hearty sub sandwich alternative to the bigger chains. Order online, phone, or in person.
Try their: Philly cheesesteak, Manhattan subEdit
946 SW Veterans Way, Redmond, OR
Becerras Bistro – $$$
Elegant interior and well-executed French menu, great for special occasions.
Try their: Beef Wellington, beignets
646 SW 6th St, Redmond, OR
Rimrock Taphouse – $/$$
Small plates with hand crafted beers and high end wine. Open for lunch through 10pm.
Try their: Regional beers on tap, nachos
845 SW 17th St, Redmond, OR
Grace and Hammer Pizzeria – $/$$
Wood fire pizzeria in a former church.
Open Thursday (dinner only) to Sunday.
Try their: Integrity pizza (with pepperoni), The Propriety (with Béchamel sauce)
641 SW Cascade, Redmond, OR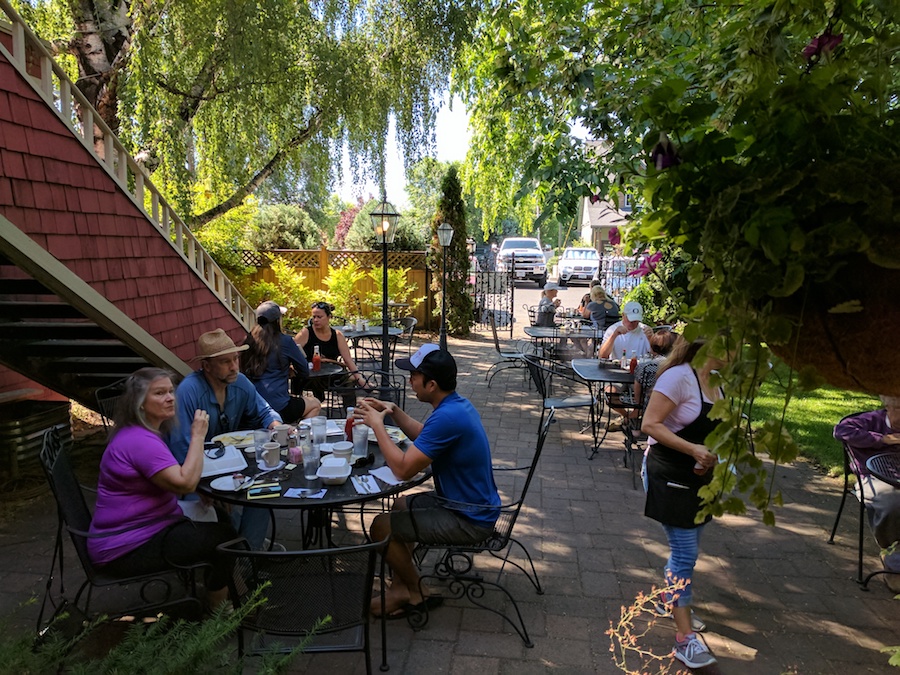 Best Cafes and Coffeeshops in Redmond
Looking for a caffeine fix or just a nice place to study or chat with friends?
Provisions Market at SCP Redmond – $$
Espresso, smoothies, kombucha on tap, breakfast and lunch with vegan and gluten-free options in a beautiful, airy space
Open daily 7am-2pm
Try their: Smoothies and sandwiches
Silver Leaf Cafe at Eagle Crest – $$
Coffee, snacks, and meals in a casual setting at the resort
Open most days 12-8pm
Tumalo Coffeehouse – $$
Cute neighborhood shop with coffee, baked goods, smoothies and small breakfast and lunch menus
Open 7am-3:30pm, hours shortened on Sunday
Try their: Special lattes and scones
Click here for our list of top coffee shops and cafes
---
We hope this list helps you find the best restaurants in Redmond, whether you're looking for a quick bite, a nice place to meet friends, or a new restaurant to try for the first time.
The city is always growing and changing, so we expect the dining experiences at Redmond restaurants will only get better. Let us know your favorite place in Redmond to eat in the comments!
You might also like:
Best restaurants in Sisters Oregon
Best brew pubs in Redmond
Best breakfast in Redmond
Best things to do in Redmond