Mo's Egg House – Delicious New Redmond OR Restaurant
Update 2020: Mo's Egg House does to go/take-away orders. And yes, they'll even include the complimentary coffee cake!
We finally got around to trying Mo's Egg House for Sunday brunch, and we're glad we did.
The restaurant seems to be an instant success since opening in November 2018. At 10:30am on Sunday, there was a modest wait of about 20 minutes for our party of four.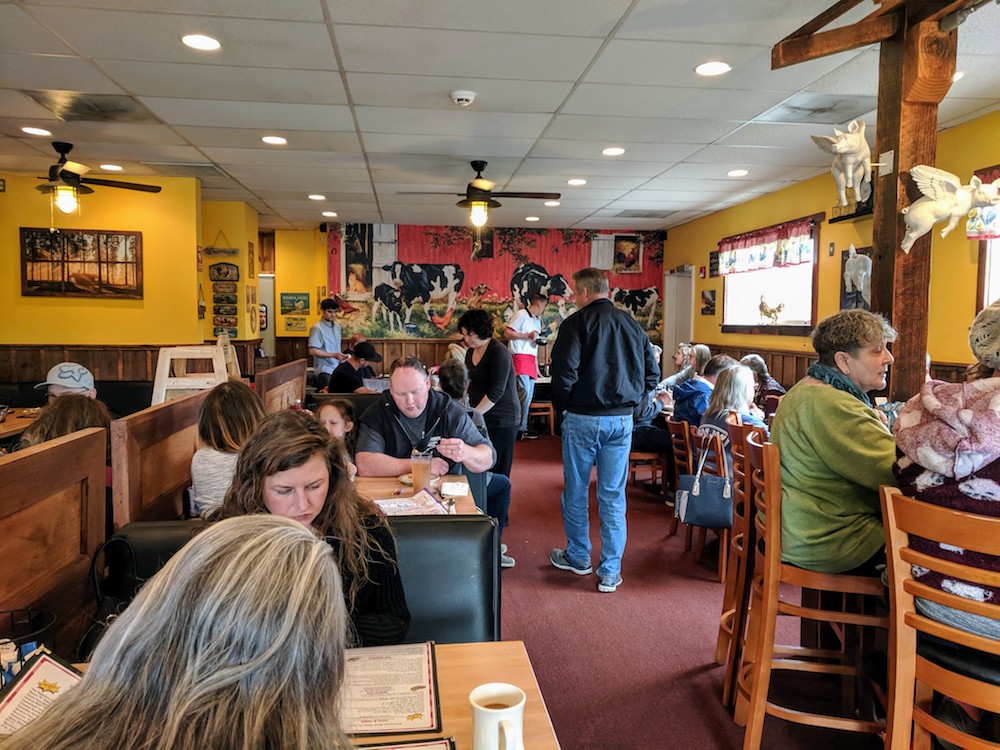 Mo's Egg House seats about 60 in a small room with "bar" seating as well. It's decked out in farm decor, with a large menu of hearty breakfast and lunch items.
Perhaps what stands out as much as the tasty meals is the fact that Mo's dishes out complimentary homemade coffee cake. Once we were seated, we were each invited to have a free slice. I like to finish my breakfast with something sweet, so I saved the coffee cake for last, which was perfect.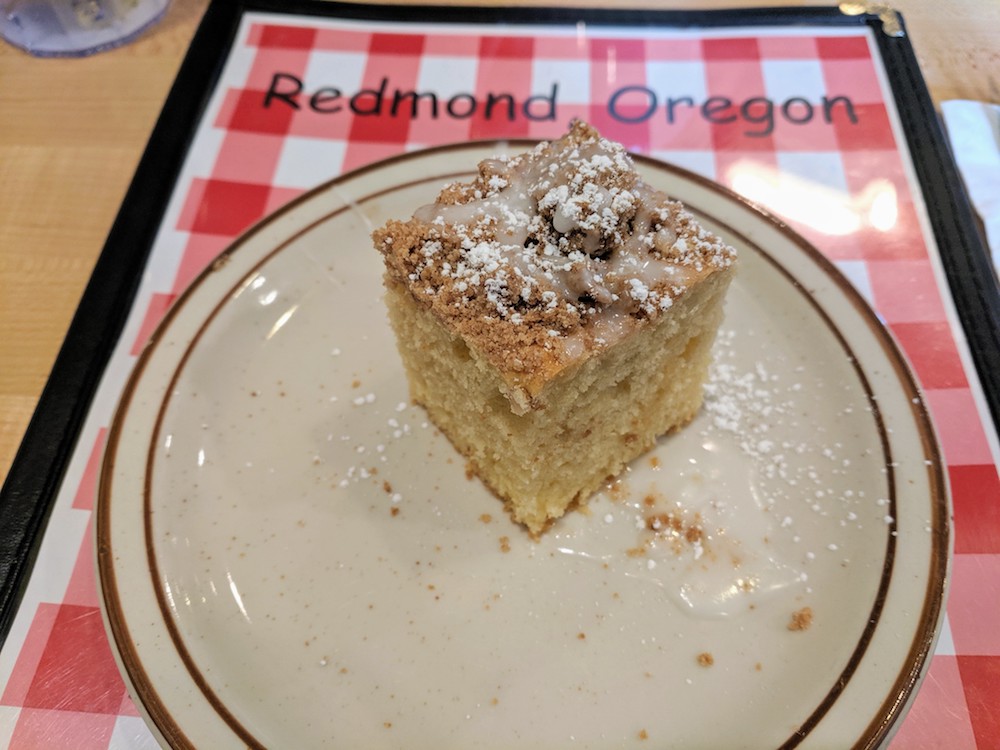 We were all happy with our brunch orders. Being an eggs benedict fan, I had to try the crab cake benny. It was awesome! Great flavor with thick, creamy hollandaise. It may actually be one of my favorite benedicts ever.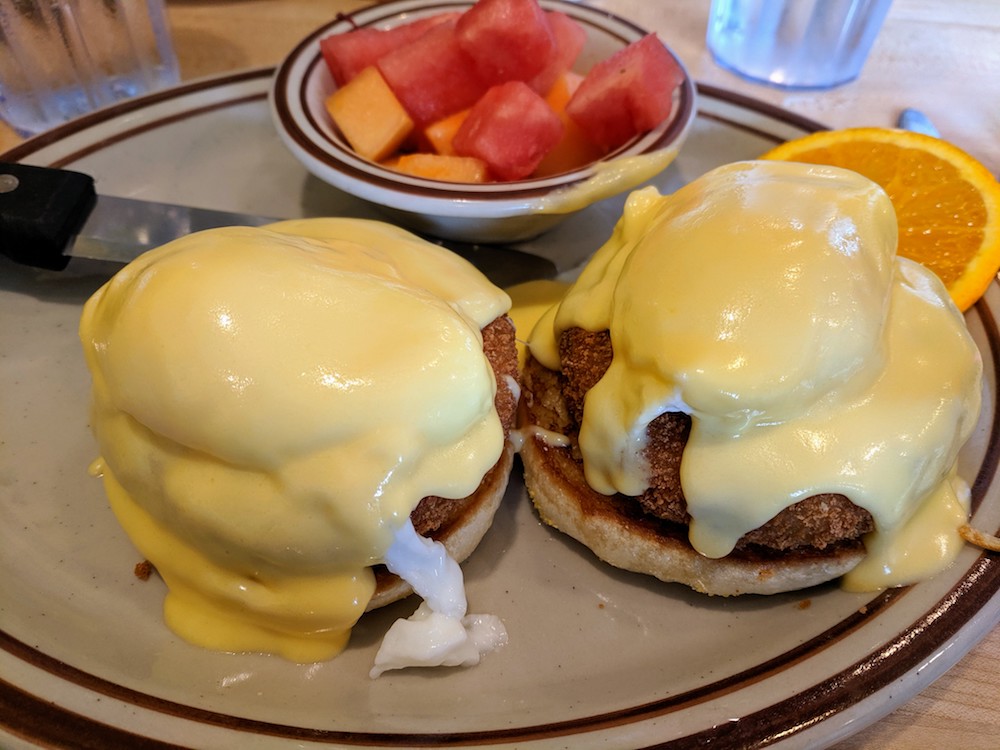 The staff at Mo's works hard to keep things running efficiently. We were served promptly and asked if we wanted coffee refills almost too frequently. Tables turn over pretty quickly, so if you find yourself in line, know that you probably won't be waiting too long to be seated.
It's no wonder this Redmond restaurant has become such a local favorite so quickly. We will be back.