Easy 1 Mile Hike: Steelhead Falls Trail in Central Oregon
The walk to Steelhead Falls from the trailhead is a short 0.5 miles one way. The trail continues down the river, but the falls is the main attraction and most scenic viewpoint. This is also a popular area for fishing.
The hike has easy to moderate ups and downs. The one thing to be aware of is that there is loose ground. I found myself skidding a few times and was very glad to have extra support from hiking poles. The trail may not be ideal for small children.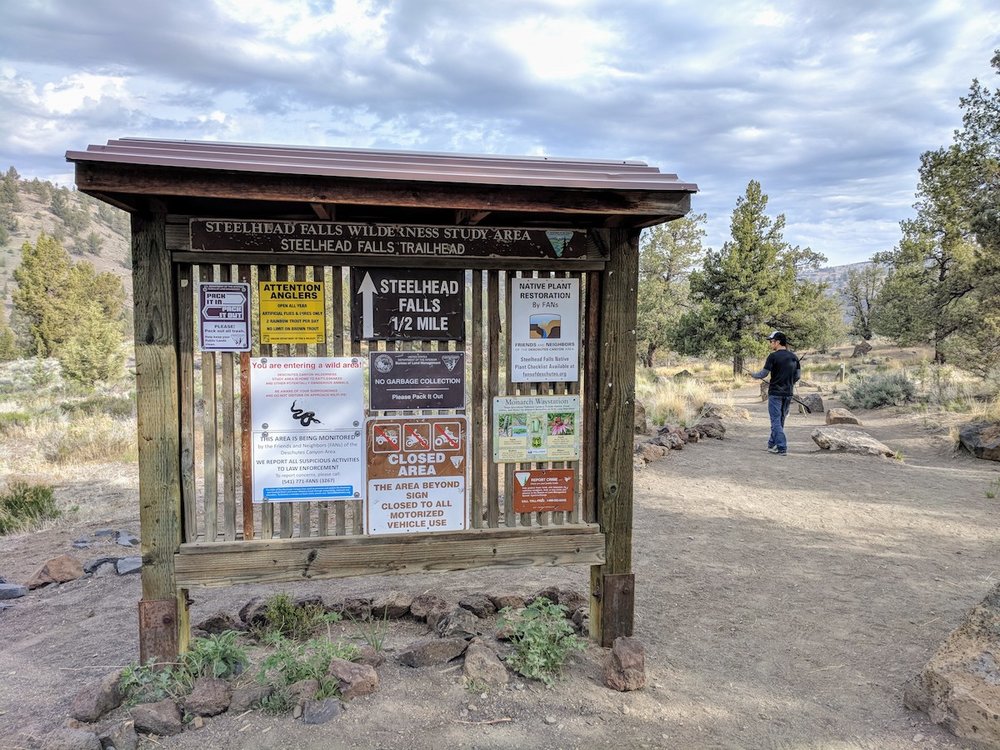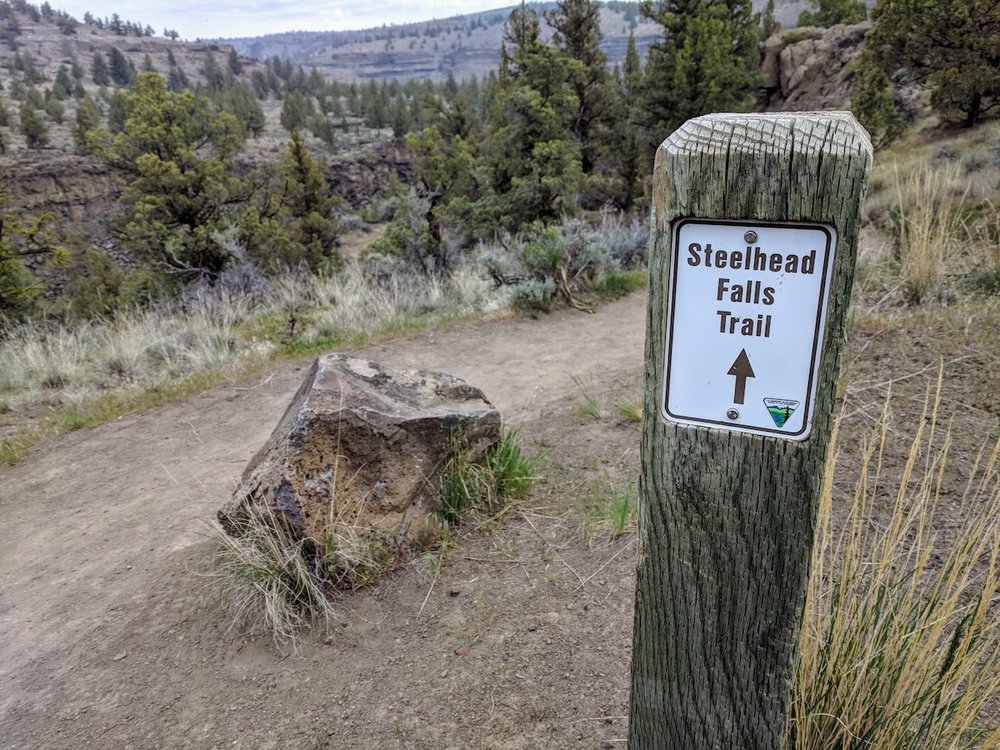 The Steelhead Falls trail head is located where SW River Road bends into SW Steelhead Falls Drive, about a 25 minute drive from Redmond. It's near Crooked River Ranch.
There are a number of smaller trails, mostly leading to fishing spots. The main trail is not difficult to follow. The elevation change is minimal with a few small ups and downs. You do need to be careful of the loose ground, but overall it's not too strenuous.
The hike winds through a canyon along the Deschutes. Don't forget to look up to see some cool rock formations!
The waterfall views were a delightful surprise, with lots of green woven through the cascades. There is a place to jump off the rocks (maybe 20 feet high?), and people swim beneath the viewpoint in the summer.
Depending on the season, there may be ice and snow, making this area more difficult to walk. In other seasons, you might spot wild flowers and even some wildlife (like otters!).
>> For more hikes around Redmond, visit our Central Oregon Hikes Overview & Map