Peter Skene Ogden State Park: Historic Bridge Scenic Overlook in Central Oregon
The Peter Skene Ogden State Park is located just outside of Terrebonne, about 9 miles North of Redmond, Oregon on Highway 97. The State Park offers picnic benches, clean bathrooms, historic landmarks, and scenic views for visitors to enjoy.
Also known as Ogden Wayside, the park is perched overlooking an impressive gorge where basalt cliffs rise up from the Crooked River.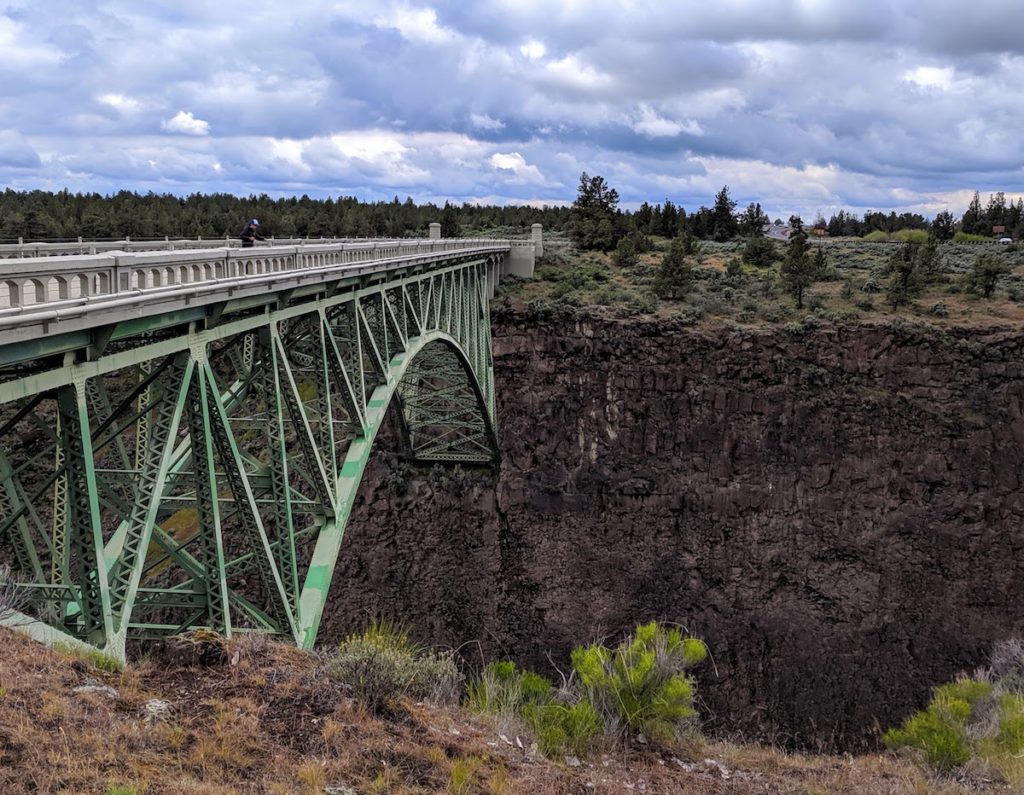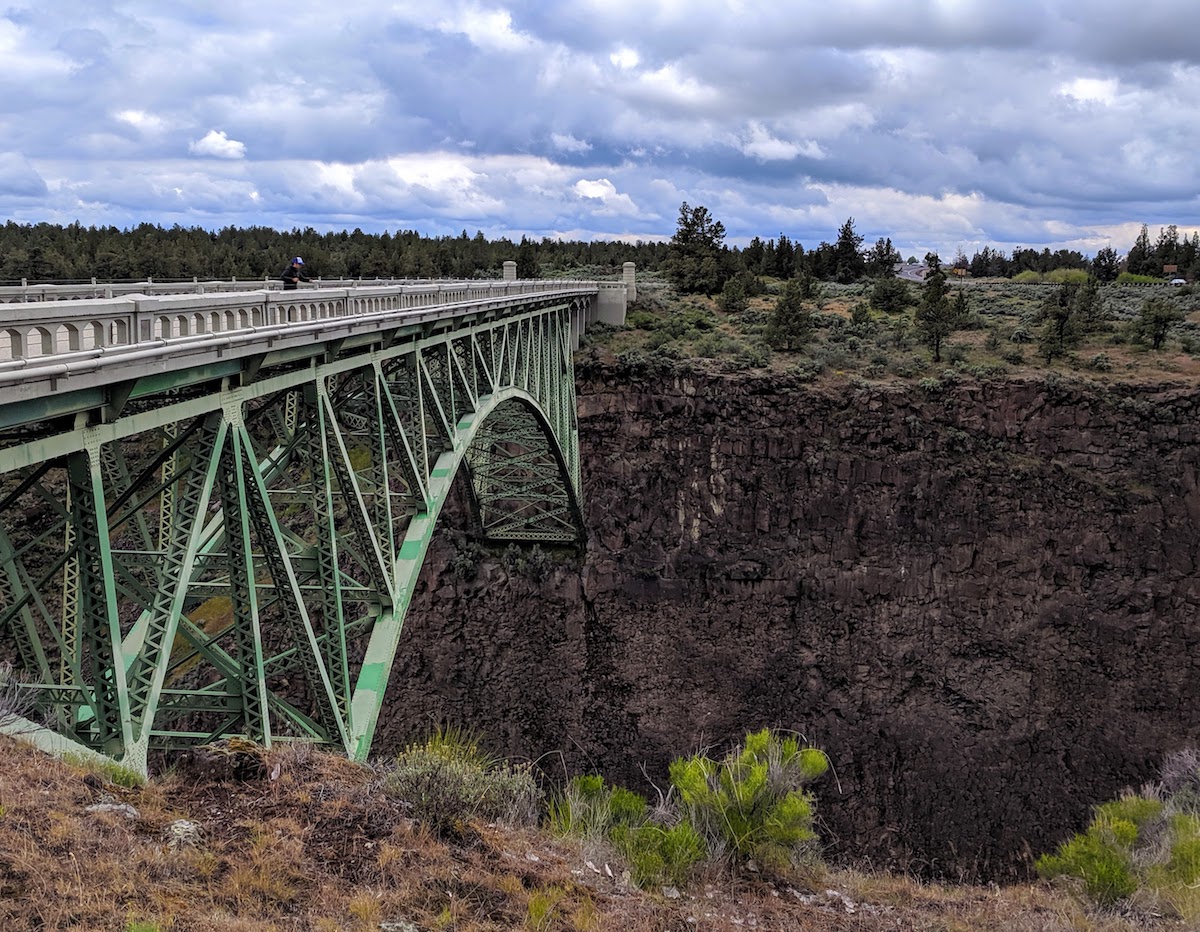 Historic Landmarks
The park's namesake led a Hudson Bay Company fur trapping party into Central Oregon in 1825, the first recorded journey in the area.
Another historical marker nearby honors Colonel Rex T. Barber, born in nearby Culver, Oregon. Colonel Barber was a fighter pilot who took part in the famous Yamamoto Mission, helping turn the tide of World War II. After the war, he actually piloted a fighter jet under the two bridges that can be seen from Ogden park.
Perhaps most impressive is the Oregon Trunk Railway Bridge at this site. Built in 1911, before either of the other two bridges were present, the train track had to be constructed without any way to get from one side of the gorge to the other. Workers had to climb rope ladders more than 300 feet above the river to start the project.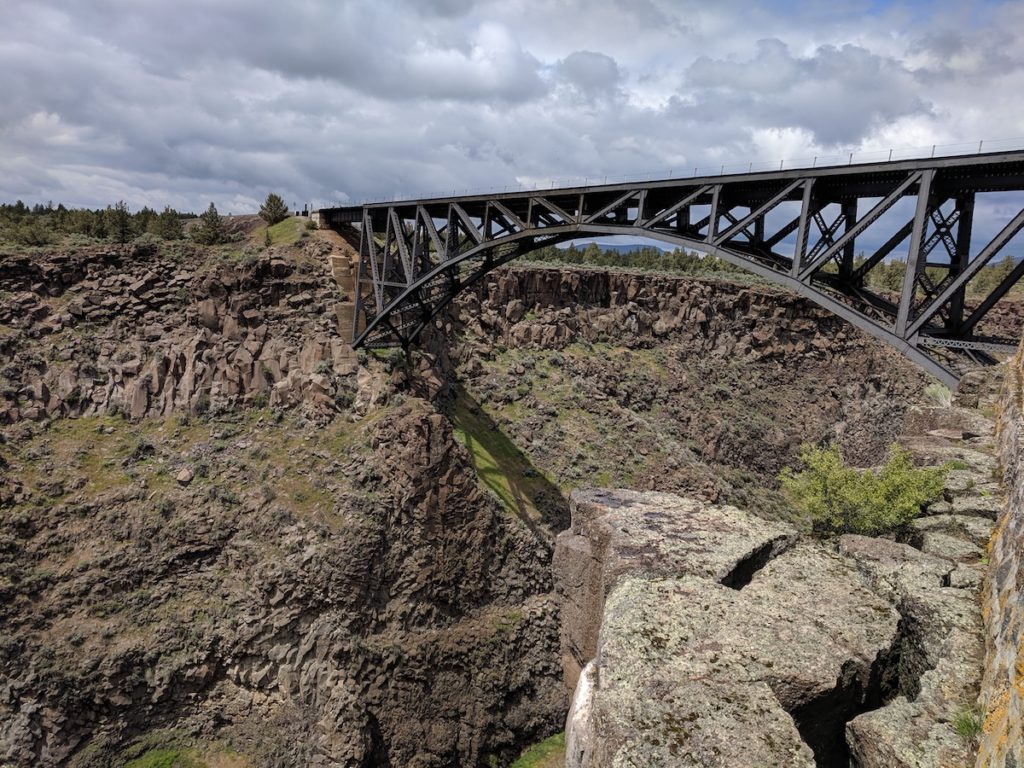 Getting rights to the land was its own feat, as competing railroad tycoons clashed in one of their biggest battles in the courts. Spokane, Portland, & Seattle Railway company won out, but night raids and fights on the ground were ongoing.
Things to do at Peter Ogden State Park
This park is an ideal rest stop on a road trip, as you can make use of the clean bathrooms, park benches, and plenty of space to stretch your legs.
It's highly recommended to admire the view from the old highway bridge, which is no longer open to cars. From there you can see the Highway 97 bridge, the historic railway bridge, and the Crooked River 300 feet below. Nearby you can read about the local war hero, Colonel Rex T. Barber.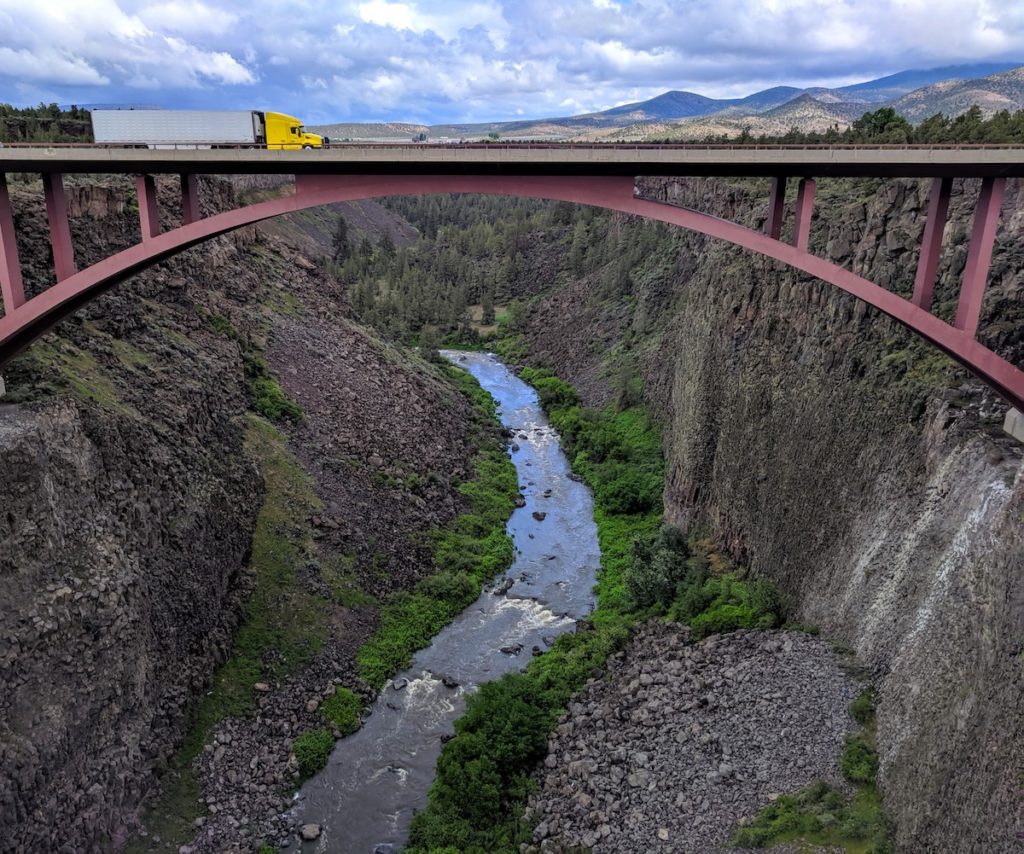 Walk under the railroad to see the impressive workmanship from the early 1900's and glimpse some waterfalls further down the cliffs.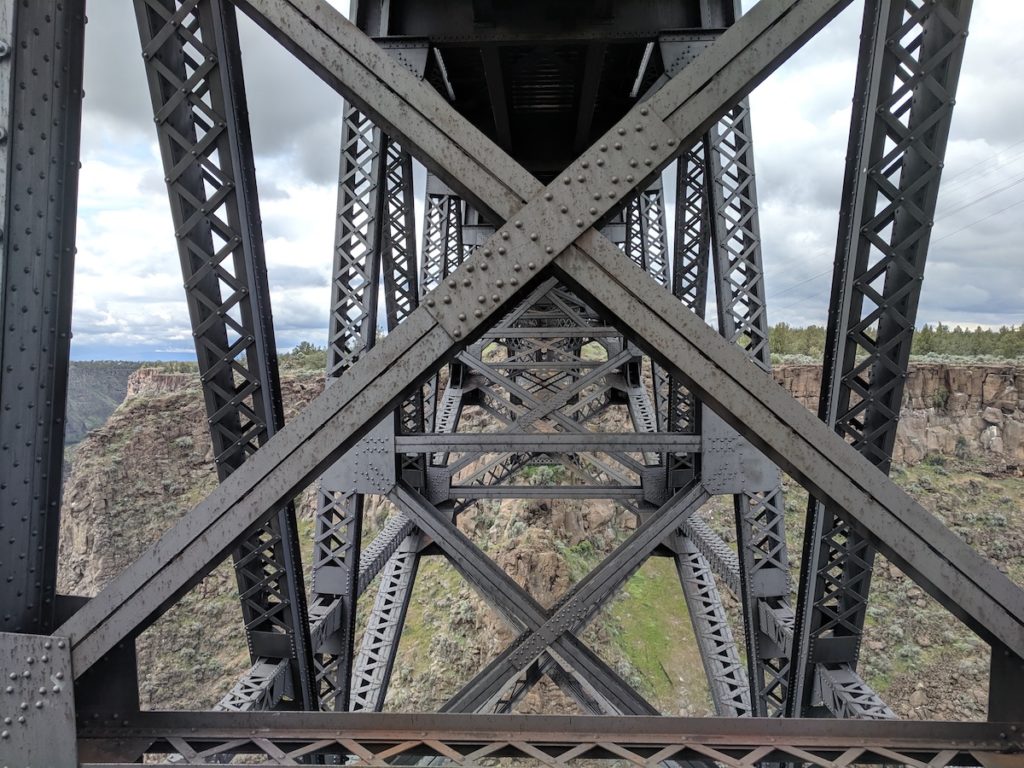 Continuing along the foot path when the pavement ends, you'll reach two little creeks. Be careful, as they turn into steep waterfalls and there is no barrier! (This is not a great place to let young kids roam free.) From here, you can look back and see all three bridges over the river.