Where To Work, Study, or Meet With Friends in Redmond
Are you looking for a nice cafe with wifi to work or study? Or maybe you need somewhere you can gather with friends or meet with colleagues? We're putting together a list of the best places to work, study, or meet in Redmond, Oregon.
Junction Roastery
This coffeeshop has become a favorite in Redmond for many in recent years. Located in a historic building of downtown Redmond, Junction Roastery is a lively coffeeshop with a great atmosphere and outdoor patio.
Labeled a Social Club, it truly is a great place to gather and get to know the community.
In addition to top quality coffee, Junction also serves a variety of sweet and savory food.
Junction Roastery
708 SW Deschutes Ave
7 a.m. – 4 p.m.
Green Plow Coffee Roasters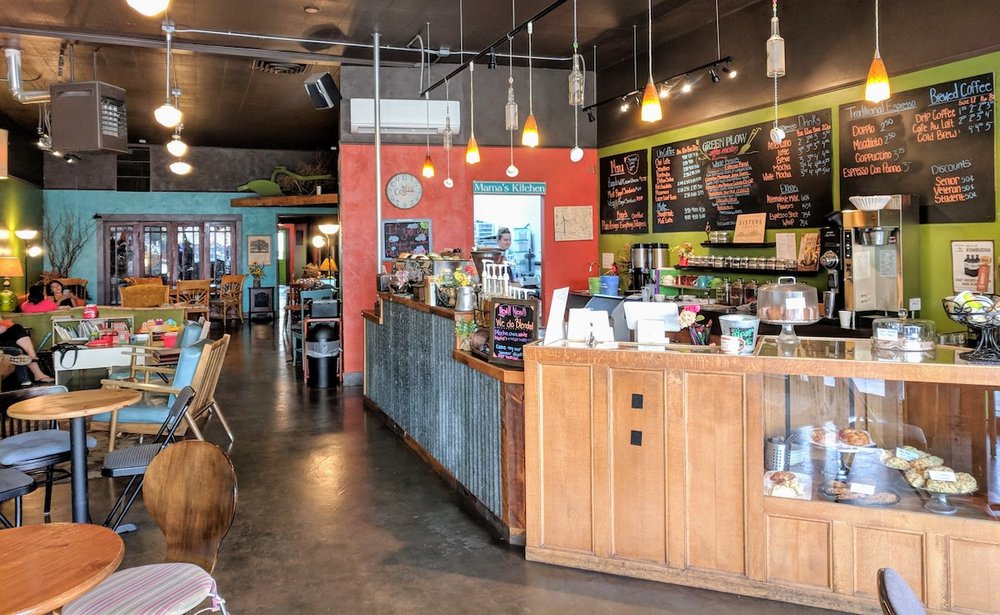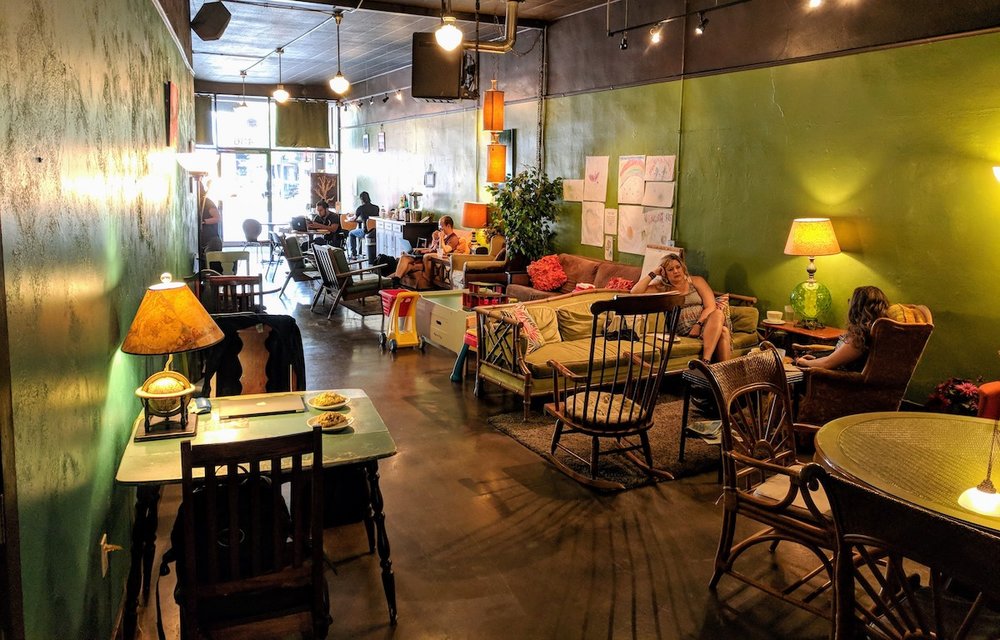 Green Plow Coffee colorful, welcoming space with plenty of tables, small and large, and a few outlets along the walls. The wifi works well and it's common to see people working from their laptops.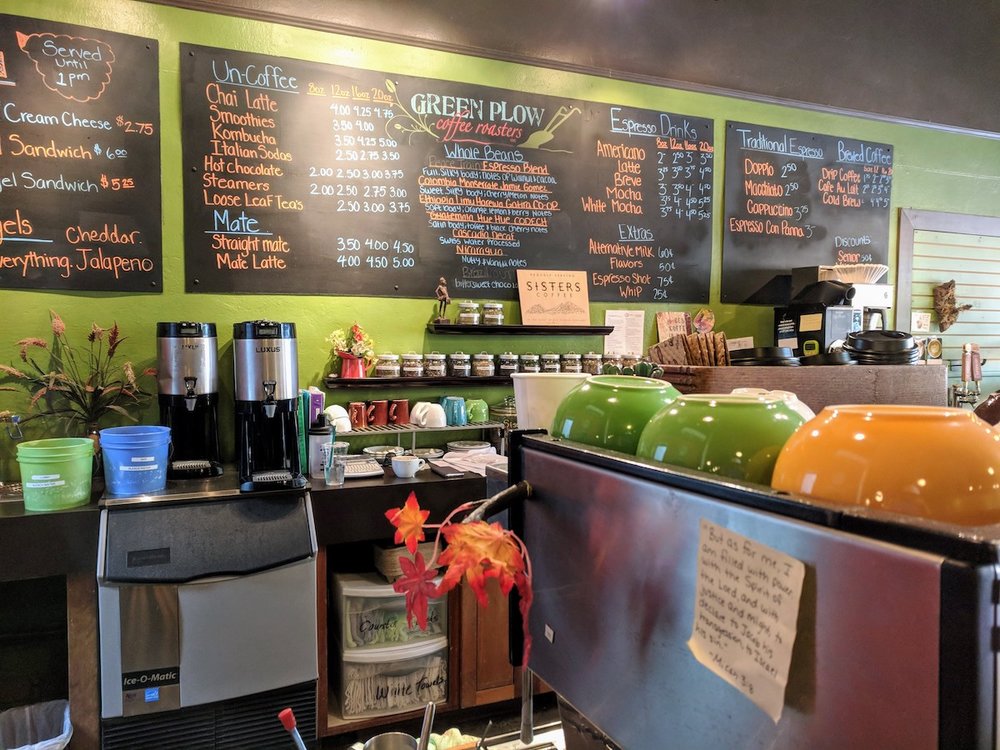 Plush couches and armchairs, a small children's area, and separate room in back make this a great spot for gatherings.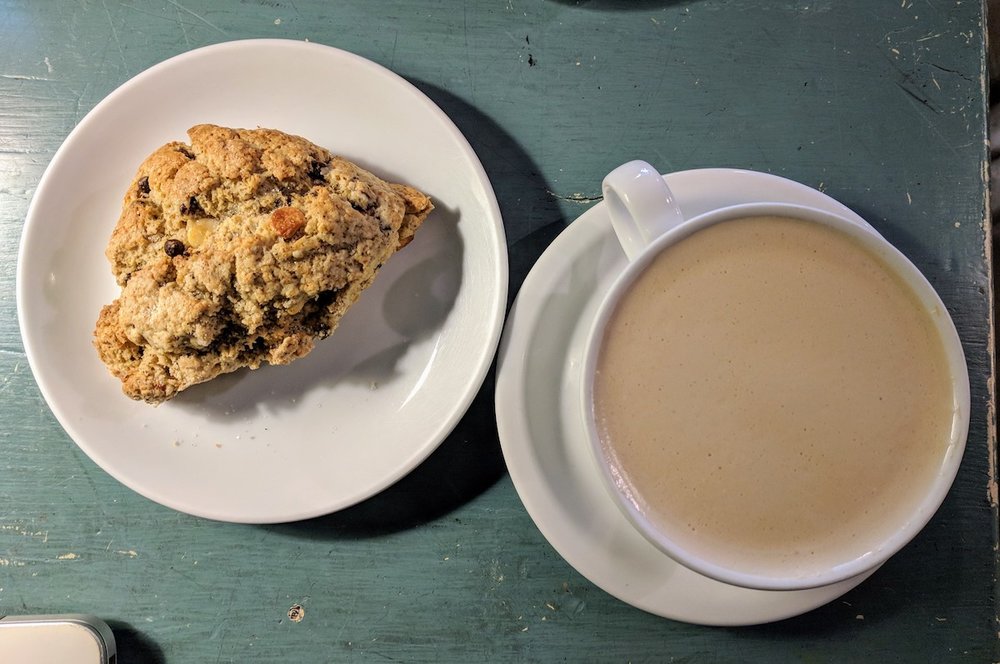 We were enticed by the freshly baked scones – blueberry and white chocolate, and the "zebra" white and regular chocolate with espresso. Both were great. Your typical coffee selections are also available as well as kombucha, smoothies, and locally sourced teas.
In terms of atmosphere and food/drink offerings, this is a great place to spend a few hours working, studying, or meeting in Redmond.
Green Plow Coffee Roasters
436 SW 6th St., downtown Redmond
7 a.m. – 4 p.m.
Coho Coffee Co
A converted livingroom and shaded porch. Serving Sisters Coffee Co. beans, pastries, and a small food menu.
Coho Coffee Co
306 NW 7th St., downtown Redmond
7 a.m. – 4 p.m. (8 a.m. – 2 p.m. weekends)
Tite Knot Craft Coffee
Another great place to hang out in Redmond is Tite Knot. With comfortable indoor and outdoor seating, tasty coffee and baked goods as well.
Tite Knot Coffee
706 SW 10th St
6am – 4pm (except Sundays opening at 8am)
Sholom
Sholom doesn't have quite as many seating options, but they're known for great coffee.
Sholom
235 SW 6th St
8am-2pm Wednesday – Saturday. Closed Sunday, Monday, Tuesday.
SCP Hotel Cafe: Provisions Market
This upscale cafe in the historic Redmond SCP Hotel building is a bright and inviting space with breakfast, lunch, coffee, and smoothies for dine in or take out. The market features Backporch Coffee, Sister's Bakery, and Laird Superfoods.
SCP Provisions Market
521 SW 6th St
7am-2pm
Silverleaf Cafe
This cafe primarily serves residents and guests of Eagle Crest Resort, but it's open to the public. Choose from a wide selection of pastries, drinks, and food items – both fresh and prepackaged. There are plenty of tables inside and out.
Silverleaf Cafe
7535 Falcon Crest Dr. Ste 300, Eagle Crest Resort
7:30 a.m. – 5 p.m. (4 p.m. close on Sundays)
Tumalo Coffeehouse
We love this tiny town outside of Redmond, and the local coffeehouse is a charmer. It's not very big, so seating may be limited when it gets busy.
Our favorite menu items include their home-made chai tea, fruit smoothies, heavenly lavendar vanilla-infused honey lattes, and all of the amazing pastries – muffins, scones, brownies, pies…
Looking to eat something more substantial? For breakfast you'll find delicious egg bake sandwiches on croissant, panini bread, or English muffin. Lunch offerings include home-made soups, more tasty paninis, and wraps.
Tumalo Coffeehouse – See our full review here
19855 4th St. Ste 100, Tumalo
7 a.m. – 4 p.m. (8 a.m. – 2 p.m. Sundays)
---
You might also like:
Best restaurants in Redmond
Best brew pubs in Redmond
Best breakfast in Redmond
Best things to do in Redmond