Scenic Drives to Central Oregon – Portland to Bend, Redmond, Sisters, Black Butte
If you're driving to Central Oregon from Portland, Salem, or anywhere else along the Willamette Valley, you are in for a scenic drive!
Driving to Central Oregon
The following are the distances and approximate times for driving to Redmond and other parts of Central Oregon:
Portland to Redmond, Oregon: 145 miles, 3 hours
Portland to Black Butte Ranch: 147 miles, 3 hours
Portland to Bend, Oregon: 162 miles, 3.5 hours
Salem to Redmond, Oregon: 130 miles, 2.5 hours
Seattle to Redmond, Oregon: 345 miles, 6 hours
Redmond to Bend: 18 miles, 30 minutes
If you're driving from Portland, there are two route options to get to Central Oregon. The most direct route, via route 26, is 30 minutes quicker than first driving toward Salem and taking the Santiam Highway. However, both drives are scenic and you may enjoy taking one there and the other on your way back.
Last updated: Summer 2023. Originally published: July 2018.
Portland to Central Oregon: Option 1
3 hours, 145 miles via US-26 E
This route from Portland to Redmond passes through Sandy, Oregon and Government Camp up in the Mt. Hood National Forest. It also goes through the Warm Springs Reservation, crossing the Deschutes River before continuing through Madras.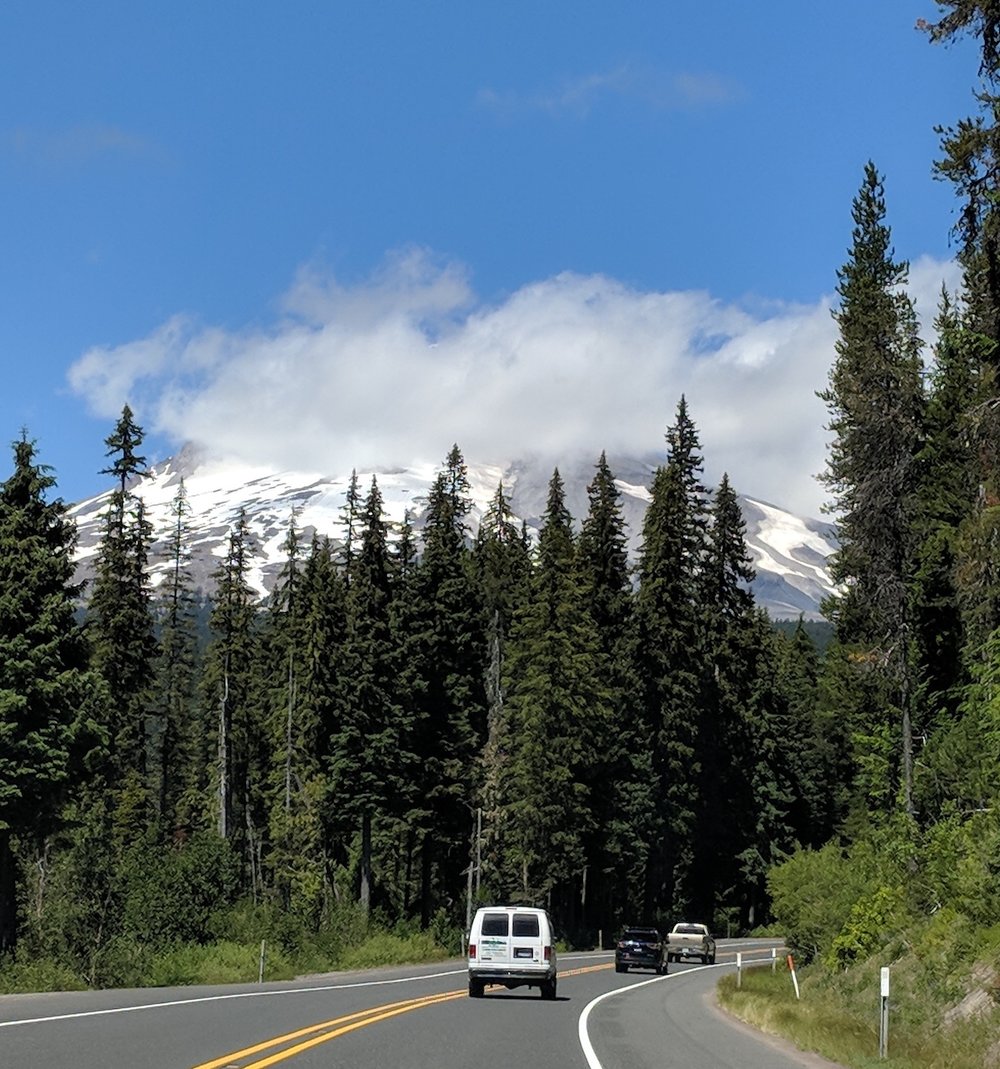 Mountain views abound as you move from lush valley, over the forested mountain pass, and on to high desert.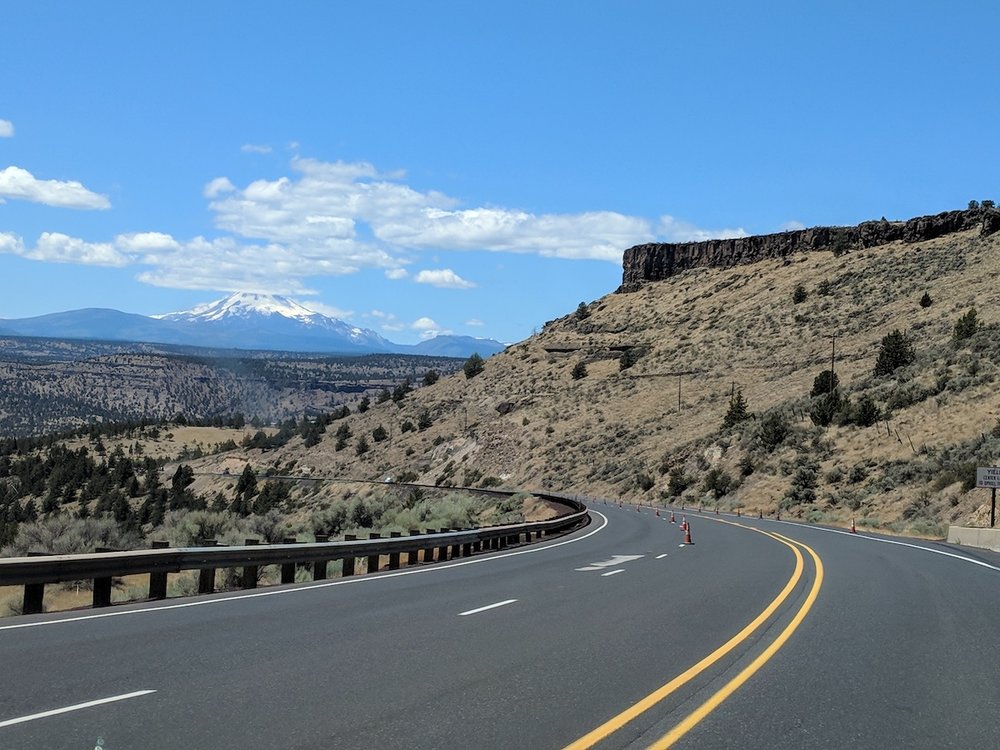 Portland to Central Oregon: Option 2 (via Salem)
3.5 hours, 173 miles via I-5 and OR22
UPDATE: This route has been affected by Oregon's September 2020 wildfires. You will see less green and more areas of burned forests. It should no longer affect road conditions, but you can use TripCheck to see road closures.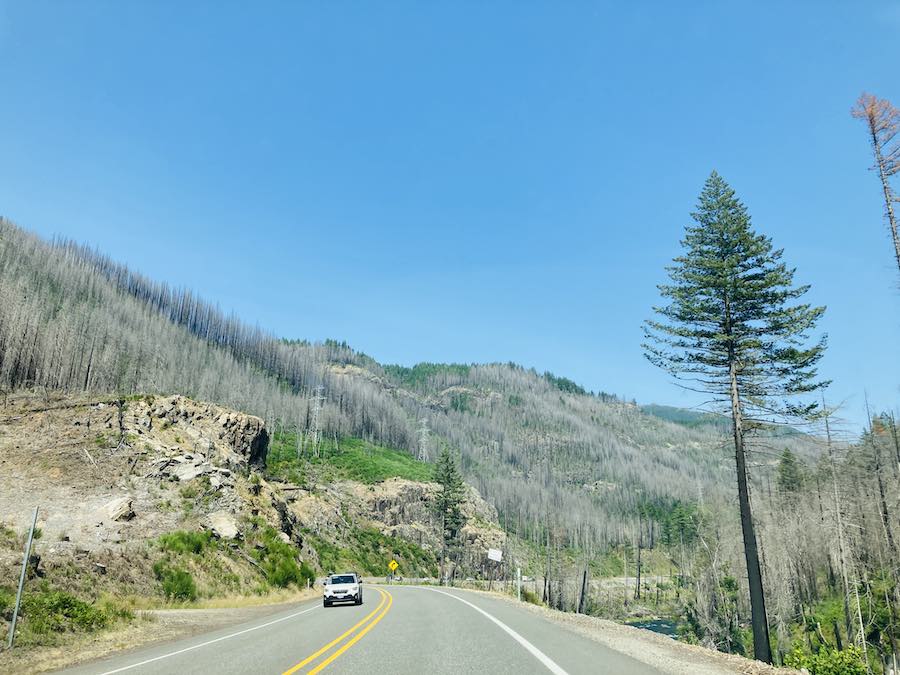 This alternative route from Portland begins down Interstate 5, which is admittedly a bit boring. But once you turn by Highway 22 near Salem, the views really start to improve.
After the peaceful, pastoral landscapes through Sublimity and Stayton, the route eventually starts following the Santiam River. It passes through tiny logging towns like Mill City where you can stop for ice cream at a roadside cafe.
Then the highway skirts the beautiful Detroit Lake and continues over the pass near Hoodoo Ski Area, where you'll start spotting various mountain peaks along the way.
Highway 20 passes Black Butte Ranch, a popular family resort. Shortly after, you'll approach the charming town of Sisters.
Continuing on Highway 20 from Sisters would take you to Bend. Otherwise, split off to Highway 126 (McKenzie Highway) to reach Redmond or Eagle Crest.
A third alternative route is Highway 20 through Lebanon and Sweet Home, Oregon.
Road Trip Stops: US26 Portland to Bend, Central Oregon
Sugarpine Drive-In
Stop for soft serve and other treats at Sugarpine Drive-In next to the Sandy River in Glenn Otto Park. It's the start of the Historic Columbia River Highway, another great scenic drive–but just a short detour on your way out of Portland toward Central Oregon.
Sandy, Oregon
Calamity Jane's is an old-fashioned parlour restaurant in Sandy, if you need to fill up on your way out of town.
Welches, Oregon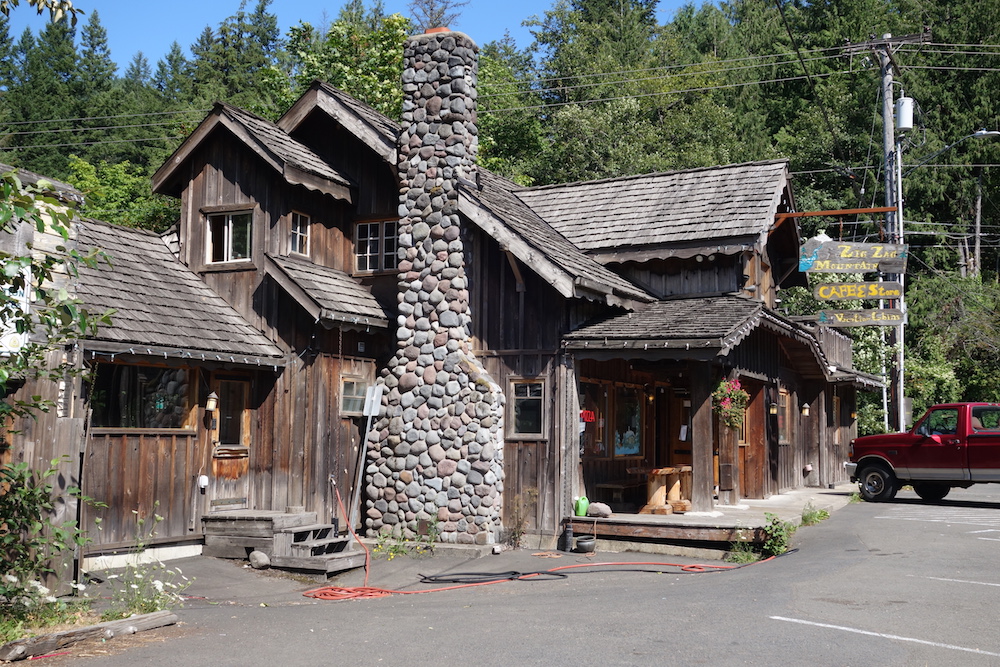 Zig Zag Inn and Zig Zag Mountain Cafe are two more restaurants where you can fuel up. They're right across the highway from each other, both serving American food.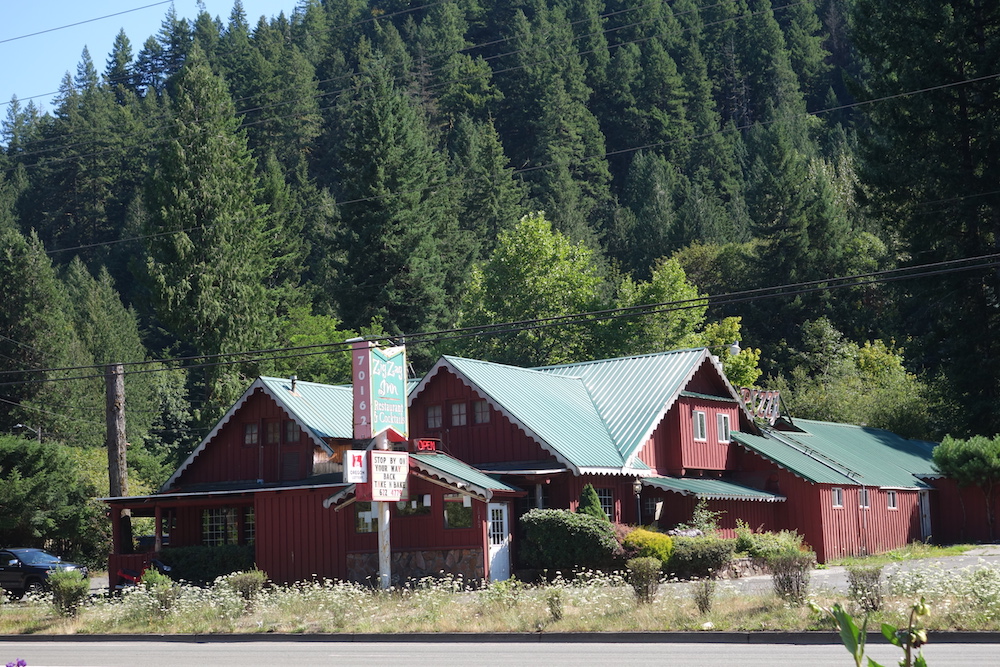 Rhododendron, Oregon
Mt. Hood Coffee Co, a family-owned coffee roasting company, makes a nice stop for your caffeine fix, plus you can purchase coffee as gifts and take a tour.
There's also a Dairy Queen nearby if soft serve ice cream is more your craving.
Government Camp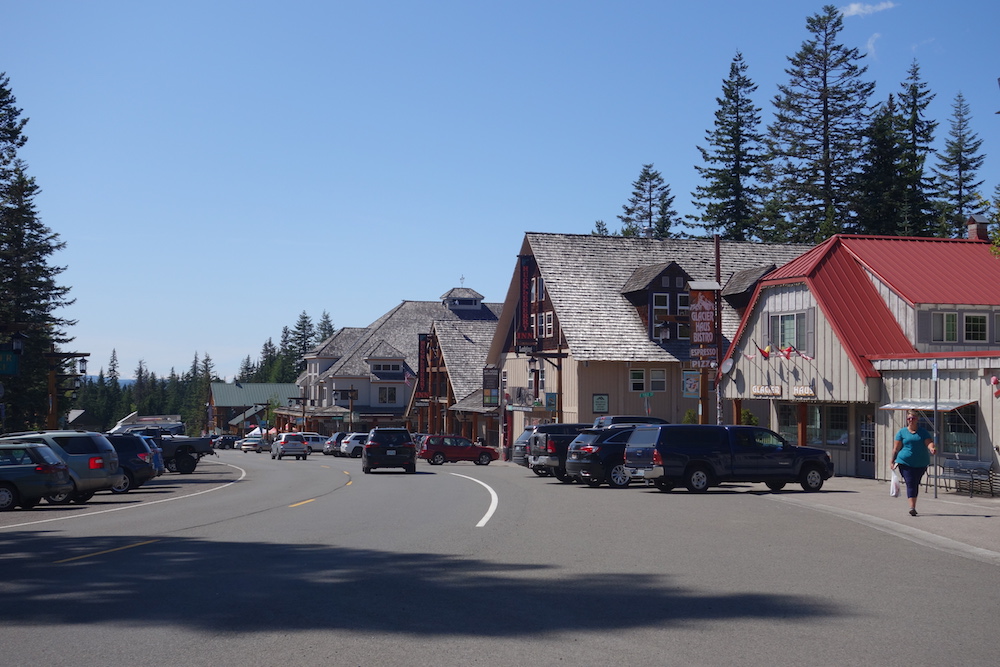 Government Camp is a picturesque alpine village at the base of Mt. Hood. Home to an extensive rest stop with public bathrooms, general store, a few restaurants, the Mt Hood Cultural Center and Museum, and plenty of outdoor adventure activities nearby.
Historic Timberline Lodge
Timberline Lodge is a historic Oregon landmark from the Roosevelt New Deal era. Wander the halls, cozy up with a hot chocolate, or enjoy a meal in the Cascade Dining Room while admiring the snowy slopes (or what's left of them, in summer).
Frog Lake Picnic Area
Frog Lake day use area and campground can make a nice, scenic stop to stretch your legs, have a picnic, or even go for a swim.
Warm Springs Reservation
Painted Pony Espresso and gift shop can be found on the highway, next to Indian Head Casino and across from the museum (below.)
The Museum at Warm Springs preserves the culture, history and traditions of the three tribes in The Confederated Tribes of Warm Springs.
Madras, Oregon
Hungry? Black Bear Diner, Madras serves filling American diner food.
---
Road Trip Stops: OR22 Salem to Central Oregon
Update: Our first stop on the way out of Salem, the Frothy Top Roadside stand, is sadly closed now.
Gingerbread House Restaurant
Fill up or grab a snack to go from the cute roadside Gingerbread House Diner in Mehama, Oregon.
Fishermen's Bend Recreation Area
A popular campground, Fishermen's Bend on the North Santiam River is also a good spot to hike, fish, swim, or picnic.
Mill City
Mill City has a number of eateries within easy access to the highway.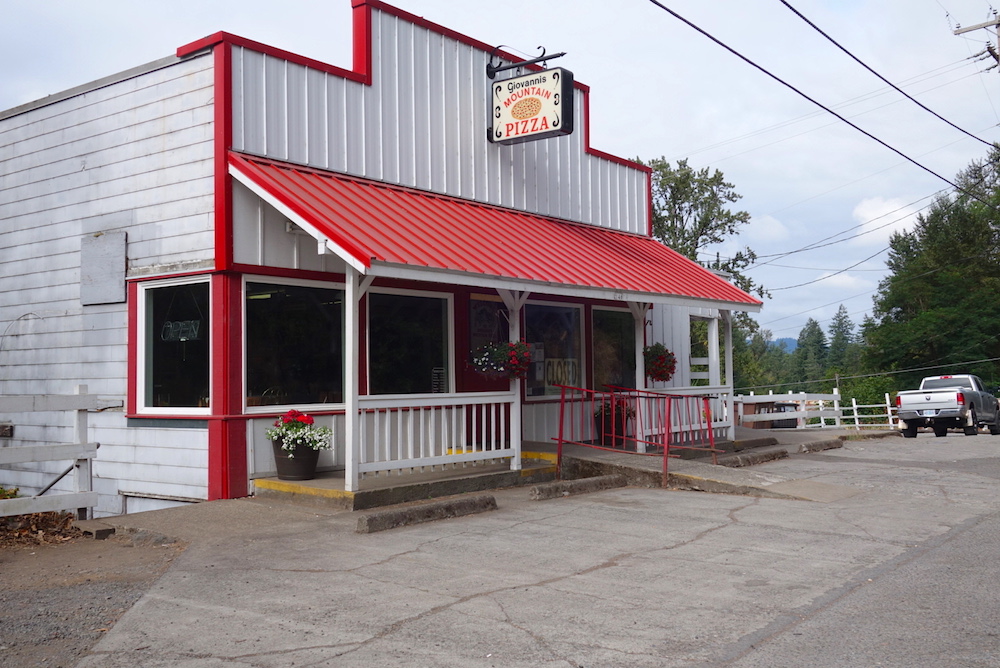 Stretch your legs at this little hidden gem. Little Hammond Park sits above the turquoise-colored river with public grills and picnic tables.
Rosie's Mountain Coffee House and pastries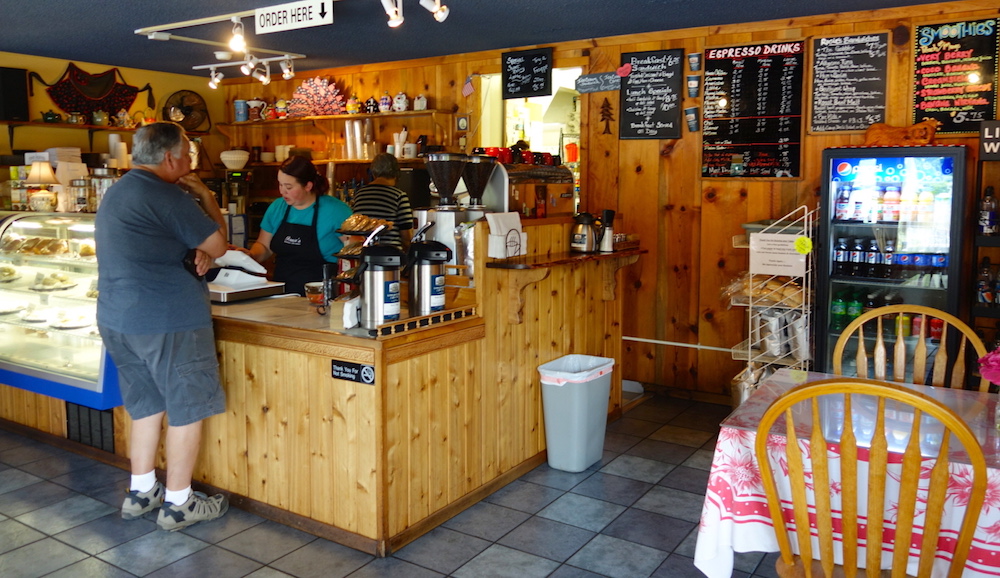 Niagara Park

Niagara Park is another hidden gem. A quick walk down some stairs will you take you to a gorgeous scenic overlook above a bend in the river. There are also picnic benches and other trails you could explore.
Detroit Dam
As you climb in elevation and wind along the North Santiam River, you'll eventually come to the iconic Detroit Dam. There is space nearby to pull over and walk around a bit to admire the scenery.
Detroit, Oregon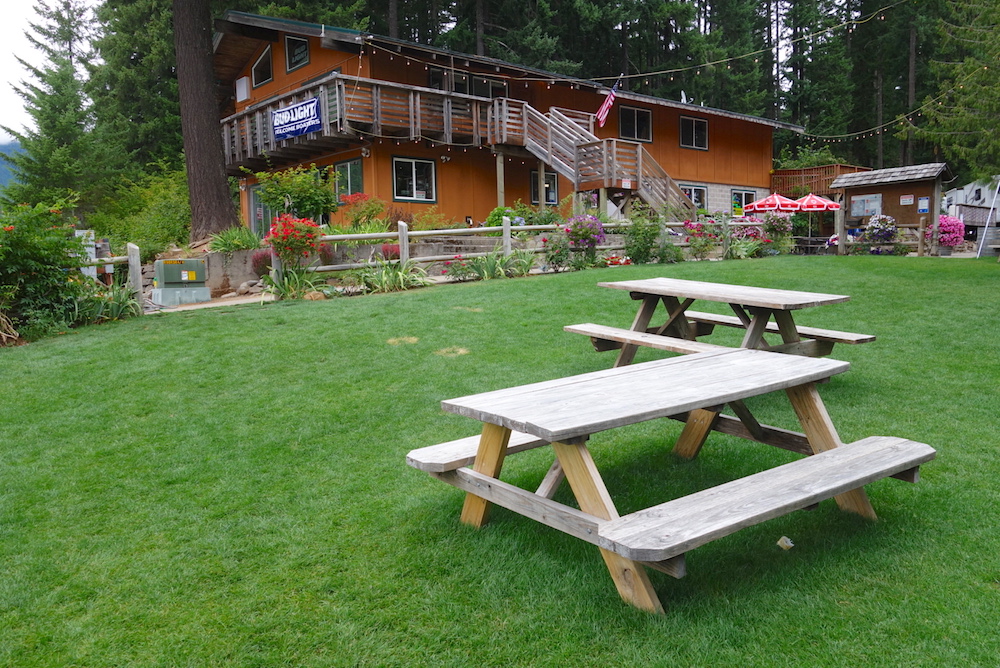 Detroit Lake is a popular vacation destination, especially for enjoying water sports. Swimming, boating, hiking, camping, fishing, and more are available on the lake's shores. The town of Detroit offers a few restaurants, a lake-side cafe, and general store.
This area saw major damage during the 2020 fires. Some businesses survived while others did not. Fortunately, the area is recovering and is still a lovely place to visit.
Marion Forks Fish Hatchery and Picnic Area
A pit stop at Marion Forks Fish Hatchery can also double as an educational stop, if you're interested in how salmon and trout are raised. Otherwise, there is a public restroom, campground, and plenty of space to roam around.
Lost Lake Lava Tube & Camping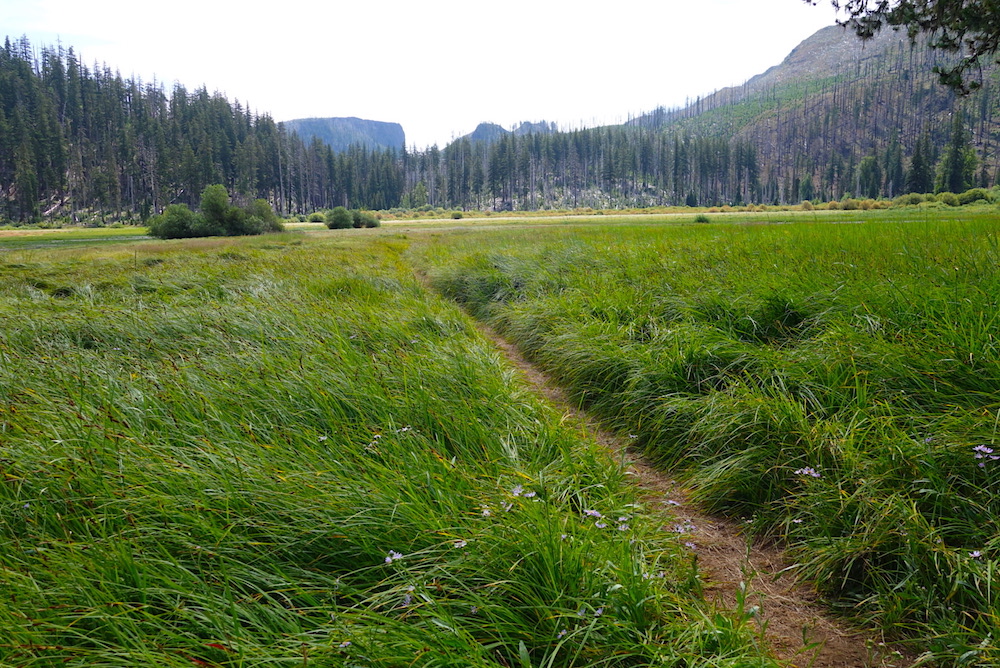 Lost Lake Lava Tube has a small, rustic campground and fishing spot. The waters are surrounded by lava bed. During the summer the lake drains completely through lava tube drain holes in the bottom of the lake.
Pacific Crest Trailhead
Want to stretch your legs or add some exercise to your road trip? Explore a small part of the epic Pacific Crest Trail at the Santiam Pass trailhead. Daily parking is $5/vehicle.
This famous trek connects several epic National Parks and Monuments along the West Coast.
Mt. Washington Overlook Viewpoint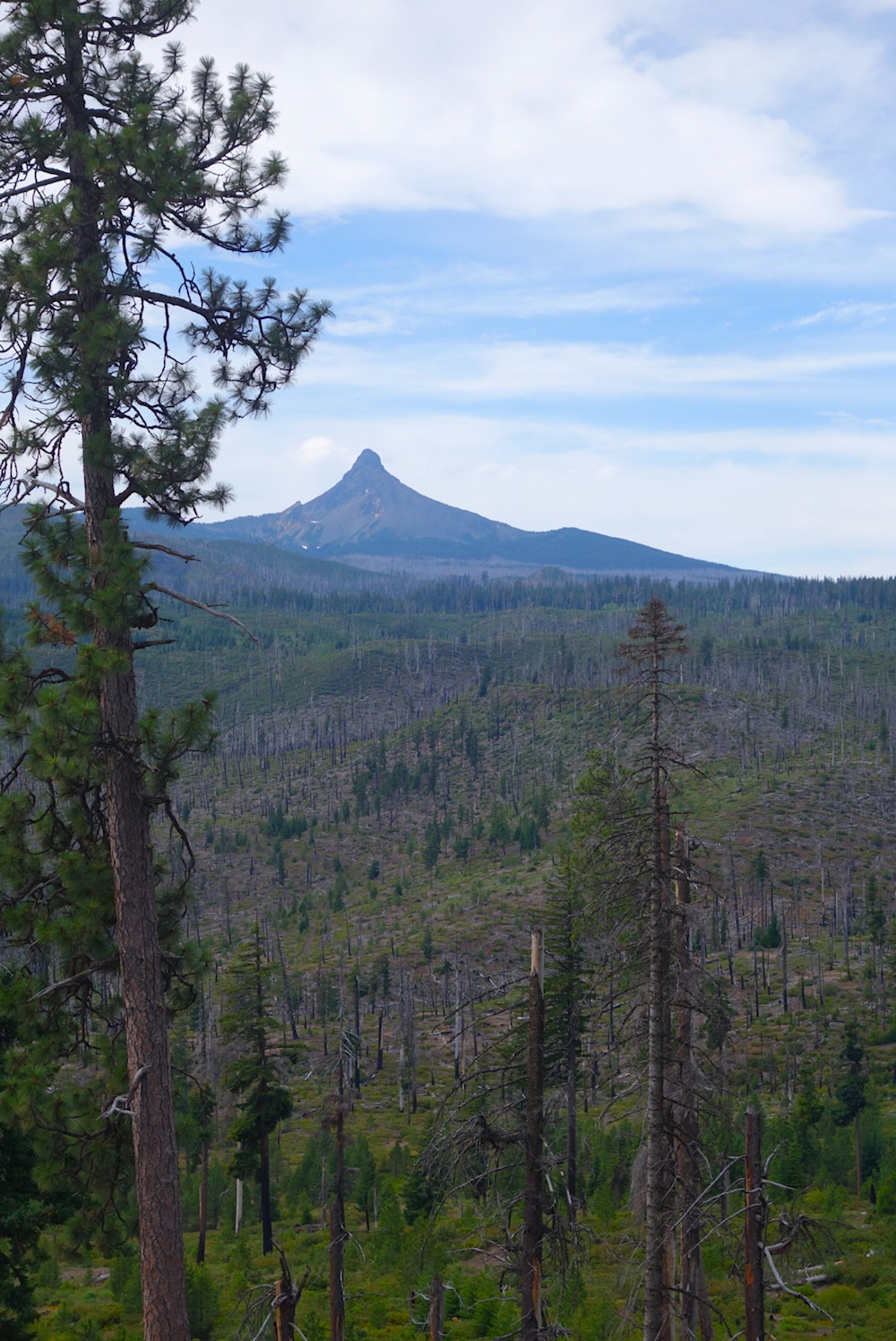 Highway 22 provides a couple great overlooks of Mt. Washington, which are indicated with signs along the road.
Sisters, Oregon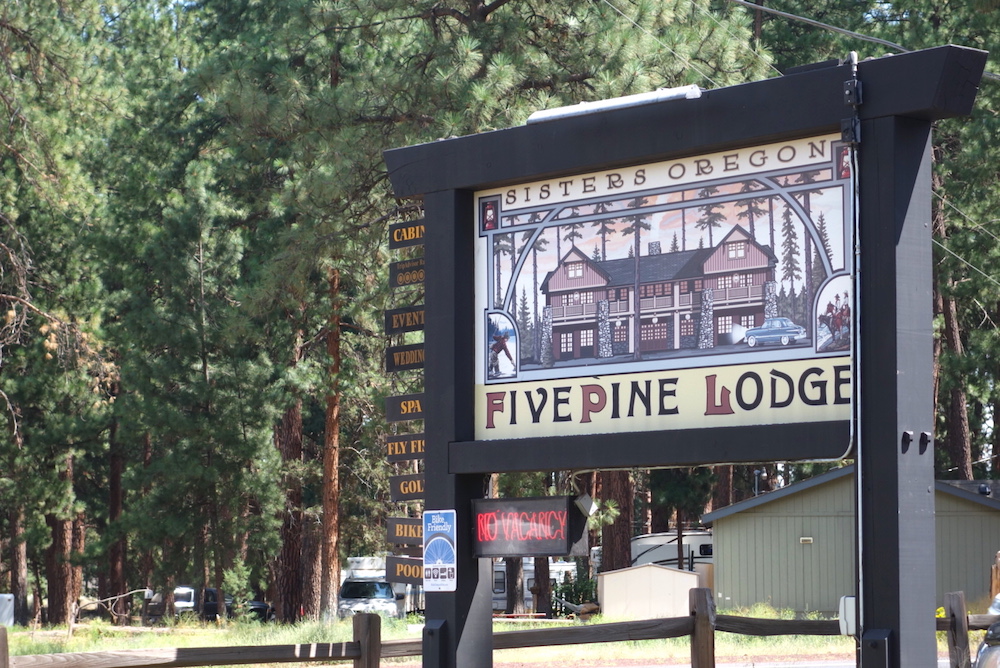 The first town you'll enter as you approach Central Oregon is Sisters. With Old West-style character, Sisters offers a variety of popular restaurants, galleries, boutiques, bakeries, and more.
Click here for places to stay in Sisters and things to do in Sisters Oregon.
You might also like: Best Central Oregon Resorts
Do you have a favorite pit stop on one of these routes? Any questions or suggestions about these scenic drives to Central Oregon? Let us know in the comments!