Driving to Central Oregon
If you're driving to Central Oregon from Portland, Salem, or anywhere else along the Willamette Valley, you are in for a scenic drive! The following are the distances and approximate times for driving to Redmond and other parts of Central Oregon:
Portland to Redmond, Oregon: 145 miles, 3 hours
Portland to Black Butte Ranch: 147 miles, 3 hours
Portland to Bend, Oregon: 162 miles, 3.5 hours
Salem to Redmond, Oregon: 130 miles, 2.5 hours
Seattle to Redmond, Oregon: 345 miles, 6 hours
Redmond to Bend: 18 miles, 30 minutes
If you're driving from Portland, there are two route options to get to Central Oregon. The most direct route, via route 26, is 30 minutes quicker than first driving toward Salem and taking the Santiam Highway. However, both drives are scenic and you may enjoy taking one there and the other on your way back.
Portland to Central Oregon: Option 1
3 hours, 145 miles via US-26 E
This route from Portland to Redmond passes through Sandy, Oregon and Government Camp up in the Mt. Hood National Forest. It also goes through the Warm Springs Reservation, crossing the Deschutes River before continuing through Madras.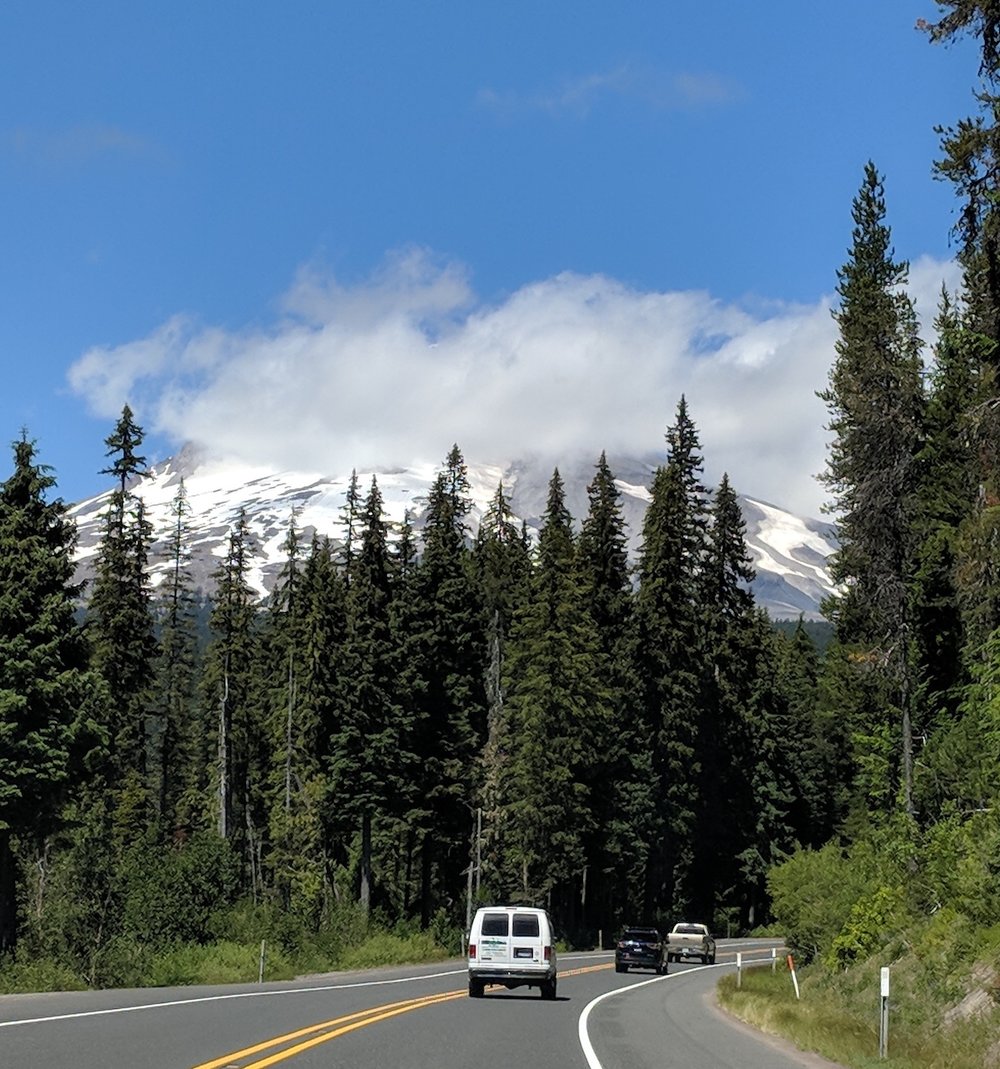 Mountain views abound as you move from lush valley, over the forested mountain pass, and on to high desert.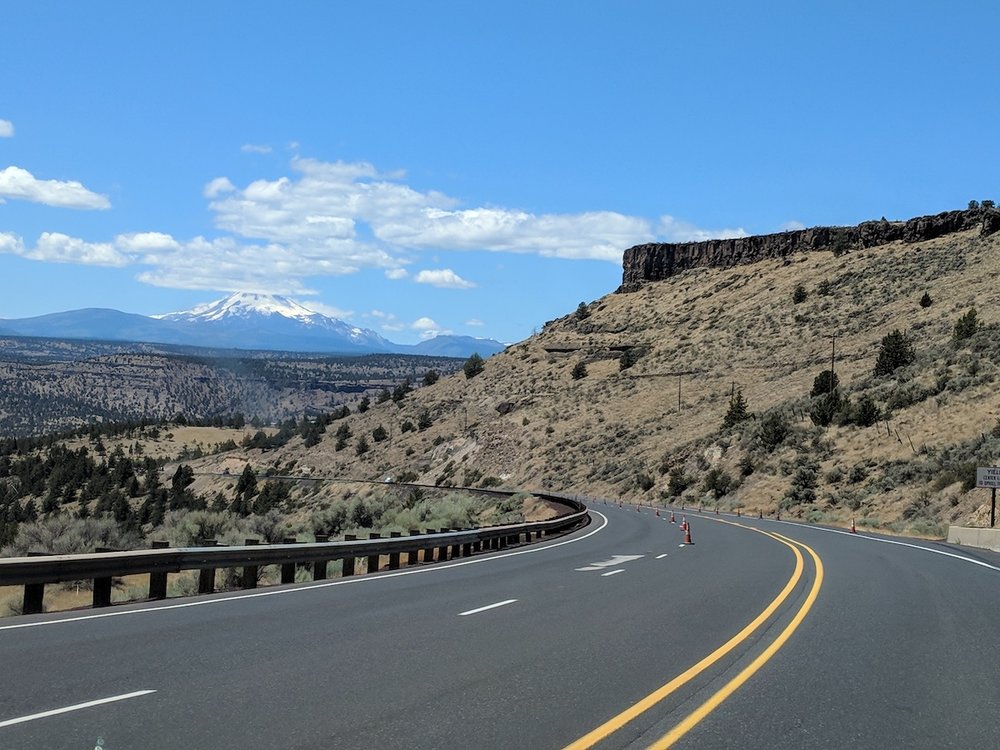 Portland to Central Oregon: Option 2 (via Salem)
3.5 hours, 173 miles via I-5 and OR22
The alternative route from Portland begins down Interstate 5, which is admittedly a bit boring. But once you turn by Highway 22 near Salem, the views really start to improve. After the peaceful, pastoral landscapes through Sublimity and Stayton, the route eventually starts following the Santiam River. It passes through tiny logging towns like Mill City where you can stop for ice cream at a roadside cafe.
Then the highway skirts the beautiful Detroit Lake and continues over the pass near Hoodoo Ski Area, where you'll start spotting various mountain peaks along the way.
Highway 20 passes Black Butte Ranch, a popular family resort. Shortly after, you'll approach the charming town of Sisters. Continuing on Highway 20 from Sisters would take you to Bend. Otherwise, split off to Highway 126 (McKenzie Highway) to reach Redmond or Eagle Crest.
Do you have a favorite pit stop on one of these routes? Any questions or suggestions about these scenic drives to Central Oregon? Let us know in the comments!